Welcome to the website of Dawn Pratson—dancer, choreographer, educator, Dalcroze Eurhythmics specialist, chamber musician, tree-lover. My main instrument is the flute and I also play piano and sing. I love playing with, learning about, and discovering places where music and dance connect.
For Dawn's most recent blog on "undoing racism in music education," click here. 
…
Current Events
September 23, 2023
"Now and Again" – an evening of dance and music at Movement Arts, Gloucester, MA (MAGMA).
For event information, click here. For our Press Release, click here.
…
October 14, 2023, 7:30 pm
Loft Concert, in Old City, Philadelphia.
An evening of dance and music with dancer-musician duos Christina Gesualdi and Jesse Kudler and Locomotors (Dawn Pratson and Michael Joviala)
Reservations required as space is limited. For more event information, click here.
For our Press Release, click here.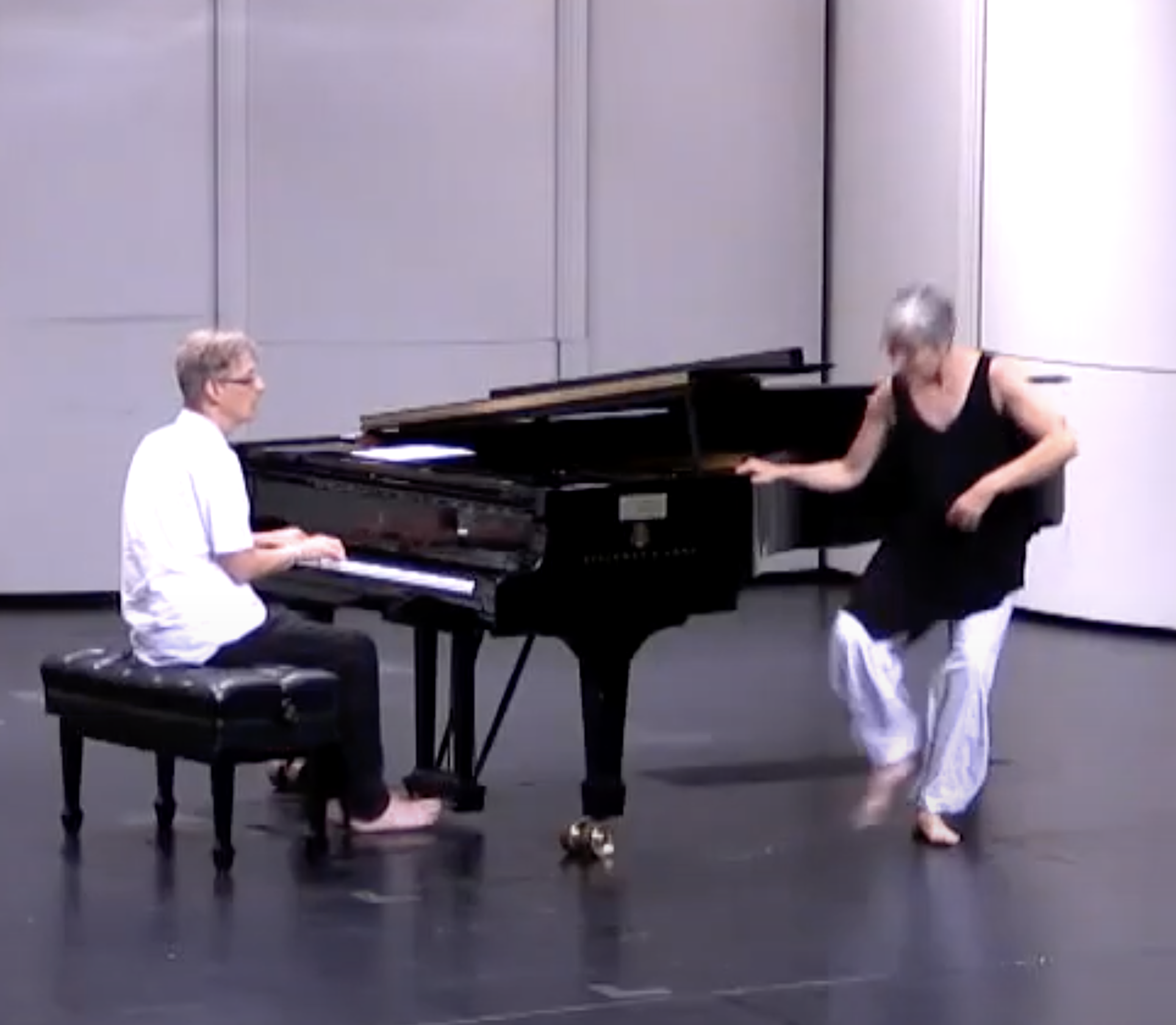 …
October 27, 2023
Locomotors with Michael Joviala, Dawn Pratson and special guest Marty Ehrlich—performance at Mark Morris Dance Center, NYC. Click here for more information.
…
Recent Events
Summer 2023
Dawn was on the teaching faculty of Cape Ann Arts Alive —a 5-day arts camp for children, exploring the history of Gloucester and creating a pageant of song, movement, theater and art.
…
August 2–5, 2023
Dawn performed improvisational dance and presented a workshop at the International Conference of Dalcroze Studies at Carnegie Melon University.
…
June 30-July 12, 2023
Dawn served on the faculty of the Dalcroze School of Music and Movement summer training institute.
…